Who are we?
For 45 years, the MOVIS Group has been serving companies from all over the world with expertise in the field of transport and logistics.
The Group has more than 1,700 employees in six subsidiaries (Burkina Faso, Cameroon, Côte d'Ivoire, Ghana, Liberia and Tchad).
Find out more
Our Activities
Our target is to offer you optimized and innovative
logistics solutions for air, sea and road transport.
Air / Sea / Road Transport
Air Freight Agency
Delivery in urban areas
Export / Re-export - Import - IATA Agency
Palletizing of goods
Transport
Transport and delivery
Transport and delivery of industrial supplies
Special transport / heavy loads
Transportation of mining
Shipping Handling and Stevedoring
Operations management and stopover accounts
Freight Operations Management
Tracking and Container Management
Storage of tropical products
Storage of tropical products
Cargo Storage
Container storage
Storage of liquid bulk
Customs Brokerage
Import and Export Documents
Import-export customs clearance
De-consolidation
Terminals management
Abidjan RO-RO Terminal Management
Embarkation / Disembarkation of ro-ro ships
Storage and delivery of heavy-duty truck vehicles
Express Courrier UPS
Express Freight
Forwarding in 24H
Express courier
Cargo Express
Supply Chain Solution
Travel Agency
Ticketing - Travel advice
Hotel room / car reservation
Organization of seminars, congresses
Travel insurance - Airport service
Emergency service 24/7
Our values
5 corporate values
These values define us and shape us for more than 50 years. This "MOVIS Group Culture" is our DNA and the basis of our commitments at every stage of our actions
Certification
Compliance & Security
In the Transport & Logistics sector, certification has become a prerequisite to meet the expectations of our customers. This is why MOVIS INTERNATIONAL has developed for the Group a quality management system based on ISO 9001 V.2015 standards for all its subsidiaries.
Key figures of MOVIS
MOVIS INTERNATIONAL is a major operator of transport and logistics
internationally with 1700 employees, spread across 06 countries since 1973.
6
countries on the african continent
+280 000 m2
of warehouse storage
+450
Material Handling Equipment Transport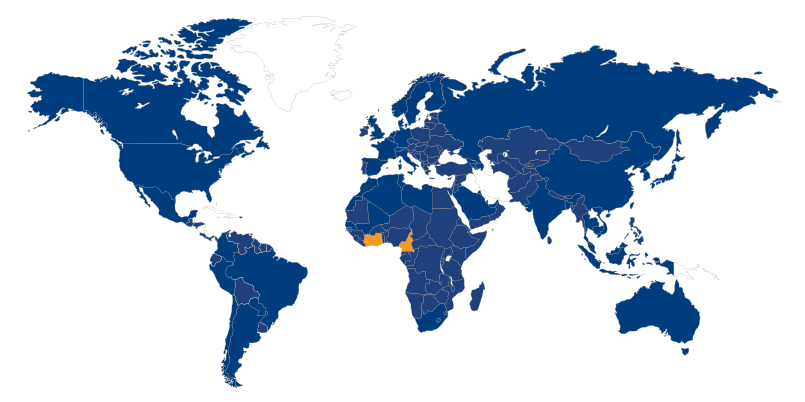 Americas
United States - Argentina - Brazil - Canada - Chile - Colombia - Mexico - Peru
Europe Middle East & Africa
Abu Dhabi - Algeria - Belgium - Chad - Cameroon - Denmark - Finland - France - Germany - Hungary - Italy - Netherlands - UAE - Niger - Norway - Poland - Qatar - Romania - Russia - Saudi Arabia - South Africa - Spain - Sweden - United Kingdom
Asia Pacific
Australia - China - India - Indonesia - Korea - Malaysia - Vietnam - New Zealand - Singapore - Taiwan - Thailand
In Movis they trust
Trust and service are the key words of a partnership
solid and constructive in the long term.